A Comprehensive Guide to Cove Lighting Using LED Strips
Cove lighting has gained immense popularity in recent years due to its ability to enhance the ambiance and mood of any space. By incorporating LED strips concealed within wall or ceiling coves, a seamless line of light can be achieved, illuminating surfaces and creating a gentle and soothing glow akin to natural light. In this blog post, we will delve into the advantages and techniques of utilizing LED cove lights in your lighting design.
Advantages of LED Cove Lighting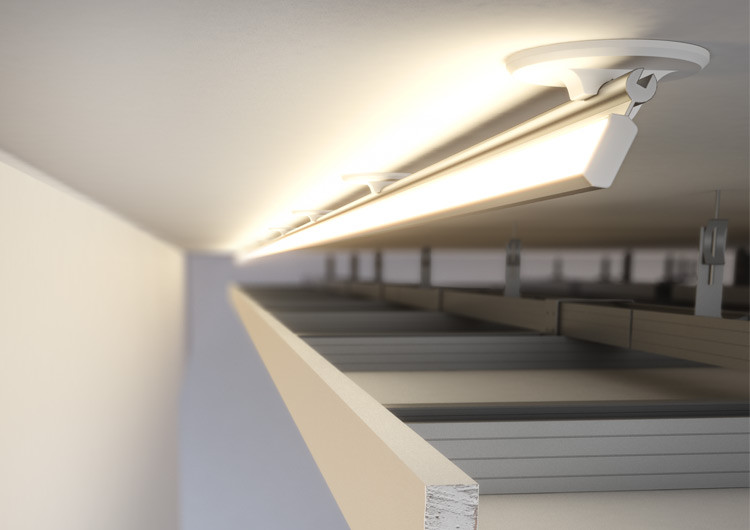 LED cove lights offer versatility and energy efficiency, making them ideal for various interior spaces such as living rooms, bedrooms, kitchens, lobbies, restaurants, and retail spaces. The flexibility in design is one of the key advantages of LED cove lights, as they come in different shapes, sizes, and colors, providing endless possibilities for unique and captivating lighting designs tailored to individual preferences. Additionally, LED cove lights offer dimming capabilities, allowing you to have greater control over the intensity and mood of the light.
Another noteworthy advantage of LED cove lights is their energy efficiency. Compared to traditional lighting sources like incandescent or fluorescent bulbs, LED lights consume less energy and have a longer lifespan. This not only saves energy costs but also reduces the environmental impact of the lighting system.
Factors to Consider for Cove Lighting Installation
To ensure a successful installation of LED cove lights, several factors need to be considered, including the location of the cove, the type of LED strips to use, and the color temperature of the light. Working with a professional lighting designer or electrician can ensure a correct and efficient installation. Here are some tips to achieve the best results with cove lighting:
1. Location of the Cove and Energy Efficiency
The location of the cove plays a crucial role in determining the direction and spread of the light, ultimately affecting the overall look and feel of the space. Cove lighting can be installed along the ceiling, walls, or even in recessed areas. It is important to choose LED modules or strips with high energy efficiency, at least 100 lm/w, and position them within the cove light to ensure that most of the emitted light reaches reflective surfaces like white walls or ceilings, effectively illuminating the interior. However, it is best to avoid surfaces that are more absorptive than reflective, such as dark paint or wood, unless energy efficiency is a primary design objective.
>>> Read more: A Comprehensive Guide to Cove Lighting Using LED Strips
2. Selecting the LED Light Source with the Correct Light Output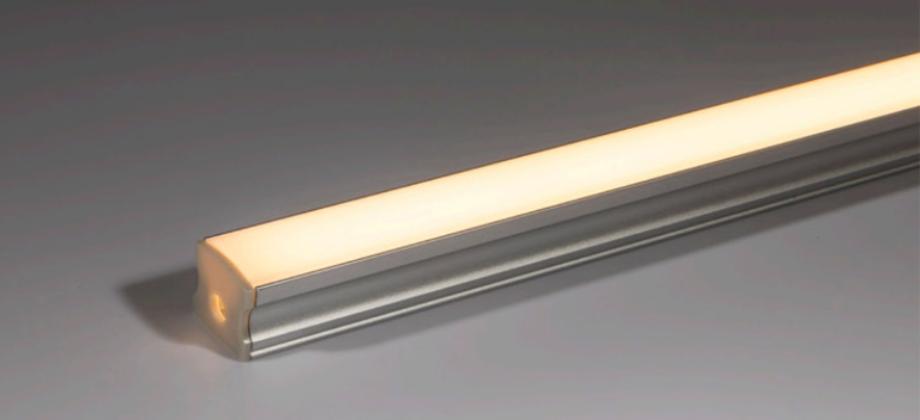 The purpose of the lighting will determine the type of light source to be used. LED cove lights can serve various purposes, including guiding people, highlighting architectural elements, or providing ambient, general, or workplace lighting. The recommended luminous flux per meter for LED strips are as follows:
Ambient light or highlight of objects, furniture elements: up to 500 lumens per meter (160lm per foot)
Highlighting architectural elements: up to 1000 lumens per meter or 300 lm/foot
General lighting via lines of light: up to 2500 lumens per meter (600 lm/foot), depending on the cove design and materials used. In many cases, 1500 lumens per meter (500 lm/foot) is sufficient.
3. Use LED Strips That Are Easy to Install and Have Low Redundancy of Parts
When it comes to cove lighting, it is essential to choose LED strip lights that can be easily installed over long distances with minimal auxiliary items such as wires, connectors, screws, or transformers. Opt for a large capacity transformer to ensure proper functioning.
4. Use LED Modules or Strips With the Best Light Quality, Spectrum, and Color Rendering Index
Ensure that the LED strips you select provide excellent light quality, spectrum, and color rendering index (CRI). The CRI measures how accurately a light source illuminates colors compared to natural light. For all work and living spaces such as offices, living rooms, dining rooms, bedrooms, etc., LED strips with a minimum CRI80 are suitable, while a CRI95+ is recommended. LED strips that closely mimic sunlight, such as Nichia Optisolis (CRI99+) and Seoul Semiconductor SunLike (CRI98+), are ideal for creating a natural-looking illumination.
5. Install LED Modules or Strips With the Longest Lifetime, the Lowest Color Shift, and Best Lumen Maintenance
To ensure longevity and uniform lighting, opt for LED light sources with a long lifespan, minimal color shift over time, and excellent lumen maintenance. This is particularly important for installations with considerable length, as premature fading or changes in color temperature may require a total replacement of the installation to maintain uniform lighting.
6. Install a Dimming Option for General Lighting
For cove lights used for general lighting, it is recommended to use LED strips that provide high levels of illumination. However, there may be instances when dimmer light is desired, making it essential to install a dimming option. Both the LED strips and the transformer need to be dimmable, enabling light intensity control through external dimmers like rotary or push-button wall switches, remote controls, smart building control signals, or mobile apps. Consider purchasing the appropriate dimming control during the design stage to ensure seamless integration into the electrical installation.
>>> Read more: Tips for Installing LED Strip Lights: Get Creative and Illuminate Your Space!
In conclusion, selecting the right LED cove lights involves careful consideration of factors such as location, energy efficiency, light output, ease of installation, light quality, and dimming capabilities. By adhering to these guidelines and working with professionals in the field, you can achieve stunning and customized lighting designs that enhance the ambiance of any space.
At Ledrise, you will find a wide range of flexible LED strips that cater to your cove lighting needs. Our full spectrum LED strips with CRI98+ and SunLike Tri-R technology from Toshiba and Seoul Semiconductor provide the most natural lighting possible. Additionally, our LumiBar modules offer easy installation and future-proofing through the Zhaga standard. We also offer the highly versatile Nichia and Seoul LumiFlex LED strips, known for their energy efficiency and long lifespan of up to 200,000 hours. For a more convenient solution, explore our Plug & Play range of modules, such as the Multibar LED module, which boasts high brightness and a CRI value of 95.
>>> Follow us to view more best LED light strips to buy